Many very pretty fabrics are light weight or sheer. Sewing darts in sheer fabric requires a few easy but specific techniques to ensure the sheer fabrics look great on the finished garment. The following project shows you how to sew beautiful darts with sheer fabric and lining but the technique can easily be carried over to more situations.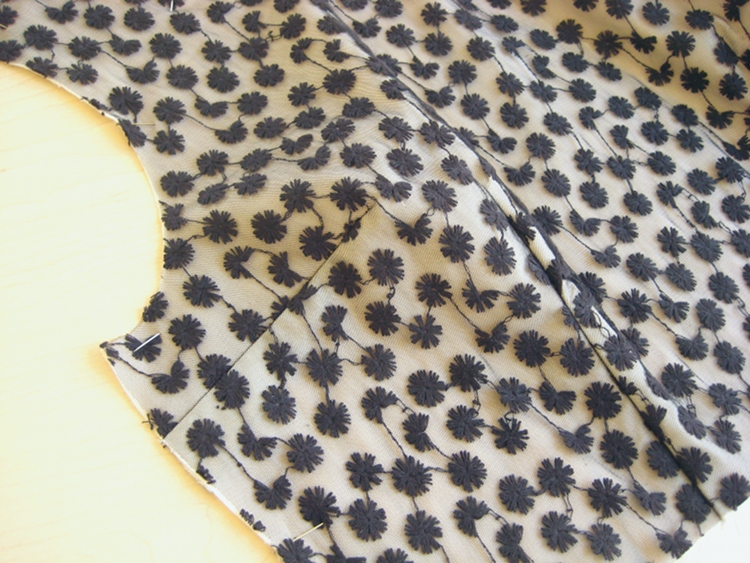 Supplies:
Sheer Fabric like lace or chiffon
Lining Fabric
Sewing Pattern or Project
Sewing Machine (or hand sewing supplies)
Thread
Chalk
Sewing Pins
The sheer fabric and lining should both be cut to the same size and shape.
Transfer the dart markings to the back side of the lining fabric.
Pin the sheer fabric to the right side of the lining fabric. The right side of the lace should be facing out (wrong side of the lace should be touching the right side of the lining). Pin all around the garment to hold the lace and lining together and now you will treat both pieces of fabric as one.
With both layers of the fabric laying flat (and a few extra pins to prevent the fabrics from shifting), sew a line down the center of each dart through both layers of fabrics.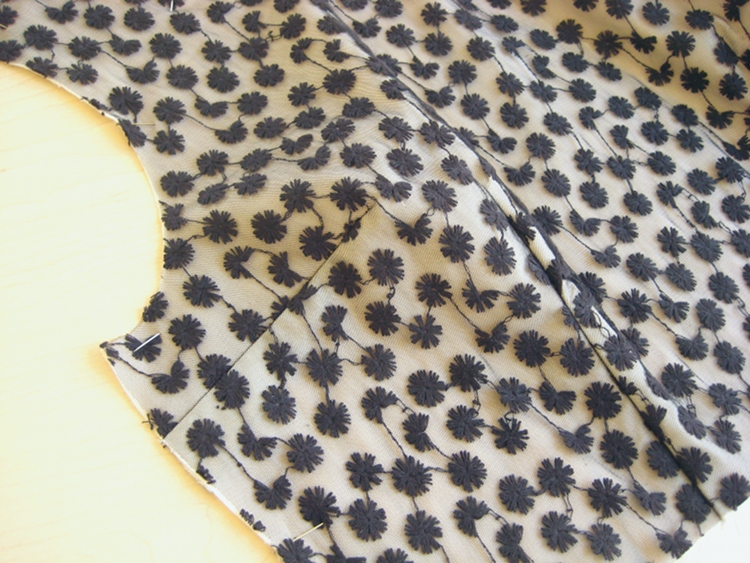 Sew the darts as you would with any fabric. Press according to the temperature needs of the sheer fabric.  The front side looks nearly seamless with no bulk/extra layers showing through the sheer fabric.  Continue sewing the two layers as one as you construct the rest of the garment.
-Carly | Antibromide