This project makes a quick and fashionable pair of tassel earrings, sure to hold up through your busiest days and wildest evenings out. Once you learn how, you'll want them in every color combination imaginable.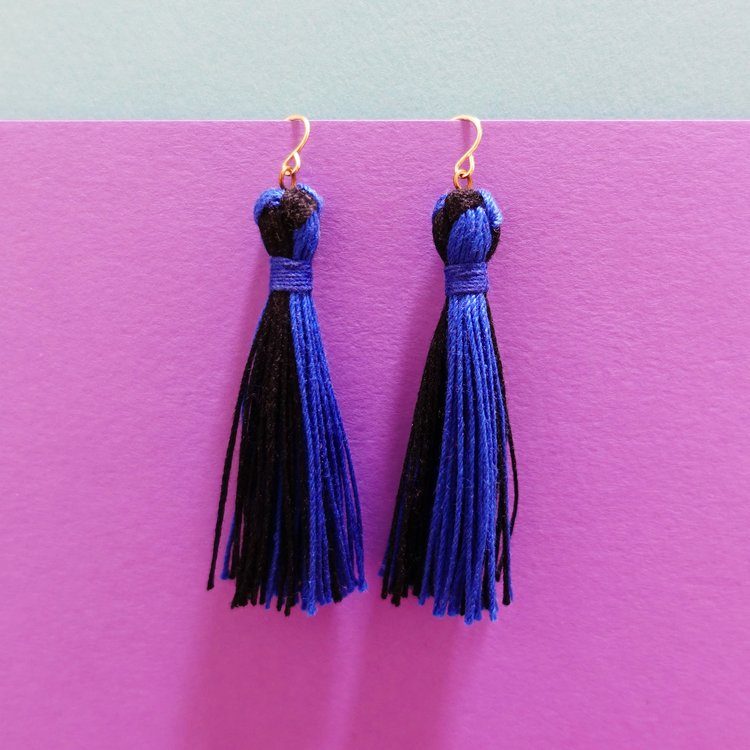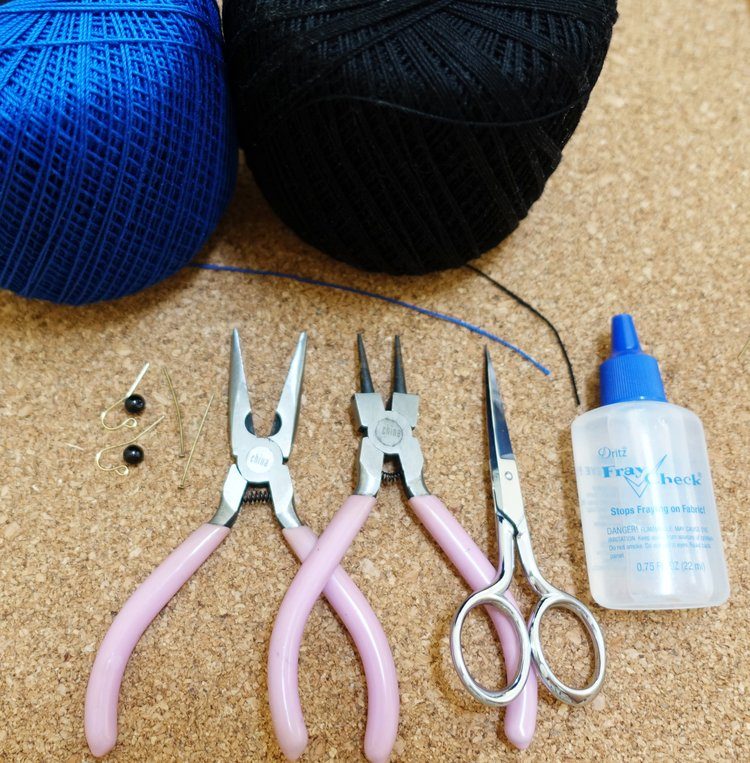 Start our by choosing your length. I wanted my tassels to be 3″ long, so I cut my strands 2 times that long – 6″ long. I'd recommend standing in front of a mirror with a ruler to decide what you want.
These tassels are each 36 strands folded in half, or 72 ends thick. You can make yours thicker if you'd like, but if you go thinner you should probably use 4mm beads instead of the 6mm I used.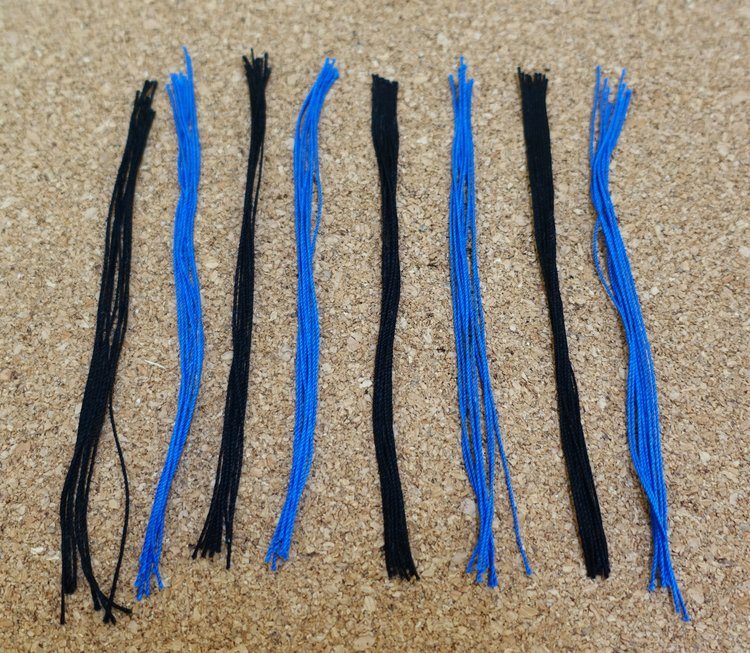 Cut your strings. Cut 36 strands of blue and 36 strands of black, and divide them into 9 strand bundles.
It takes 4 bundles to make 1 tassel. Fold them in half and even up the ends as much as you can.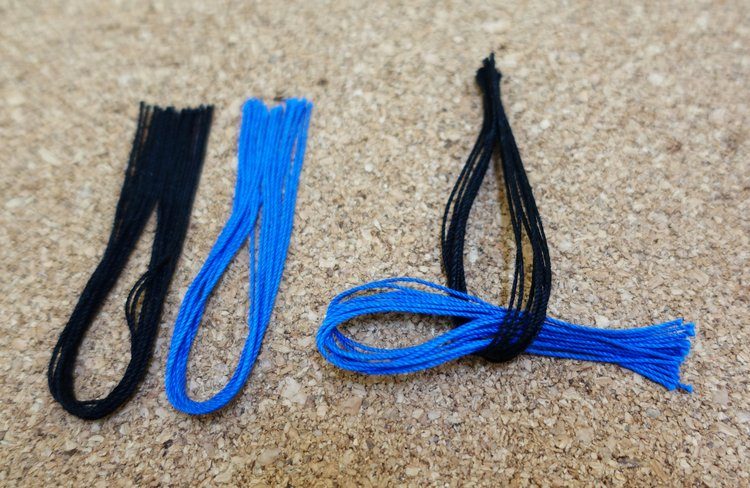 Pass the folded part of a blue bundle through the opening of a black bundle.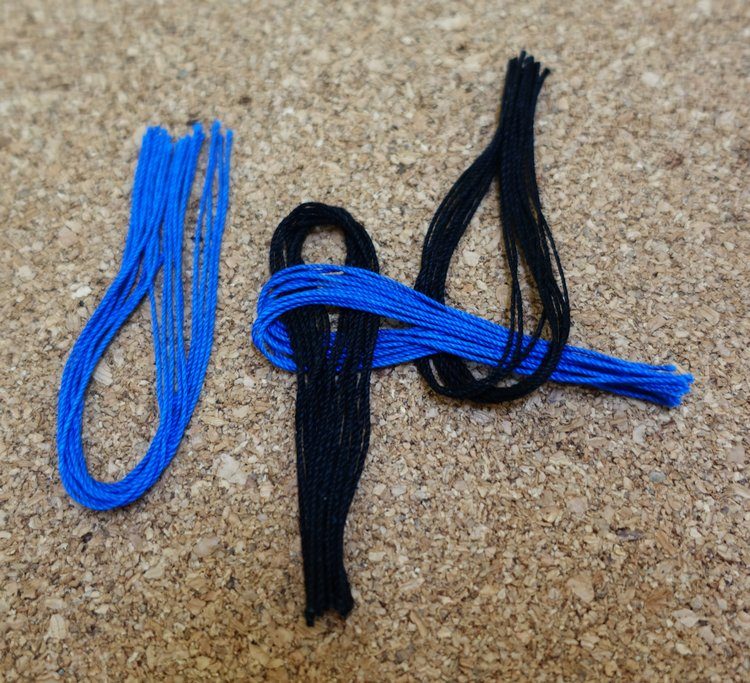 Pass a black bundle through the blue bundle.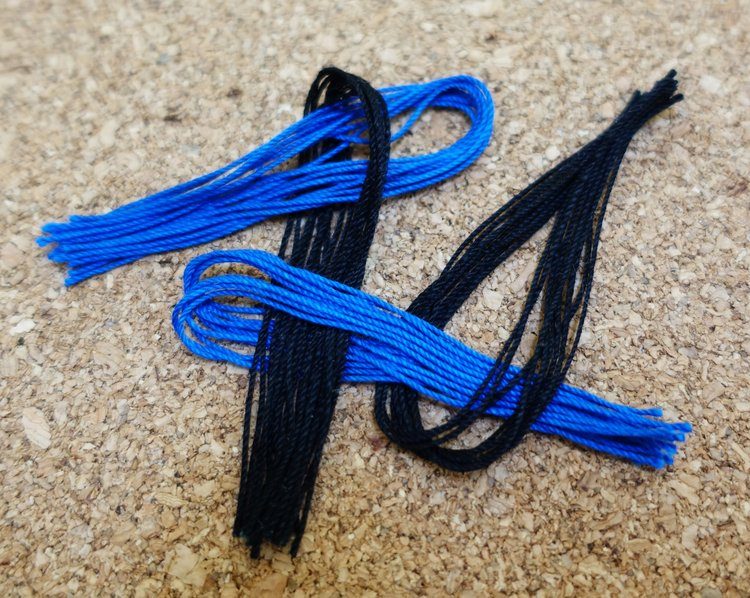 Pass the last blue bundle through the black bundle.
Slide the end of the first bundle through the loop of the last.
Slide a bead onto a head pin. This is where it will go, but it's easier to add it later.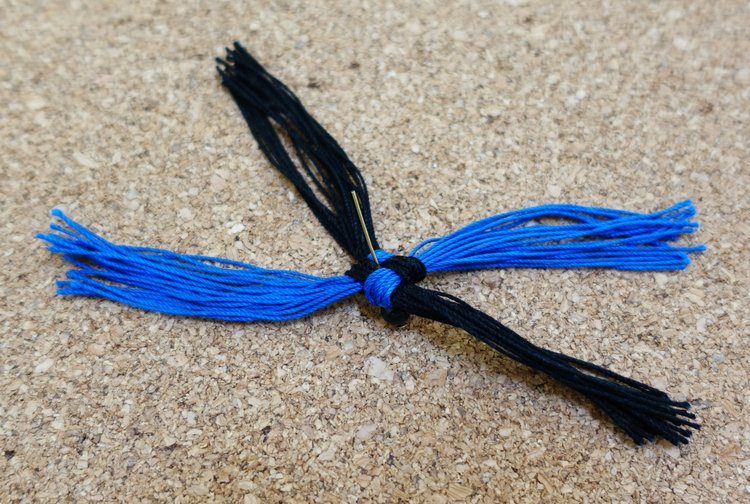 Gently tighten up your tassel until a square forms at the center. Carefully slide the headpin with the bead on it through the center of the tassel.
Wrap all the strands down around the bead. Take your time to even up the strands so that the top of the tassel looks nice.
Working right from a ball of crochet thread, wrap the tassel. Start by making a u-shape as shown.
Hold the U up against the tassel, and wrap the strand around, close to the bead at the top, and neatly so that the wraps don't cross. Count the wraps so you can make the other match – I used 8 wraps. Cut the strand with a tail longer than the length of the tassel.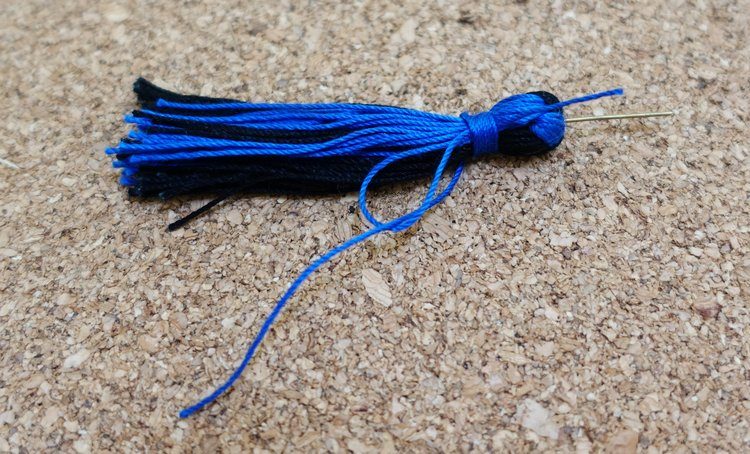 Put the cut tail through the loop from the U-shape.
Gently pull on the strand at the top of the tassel until the loop tucks under the wrapped part. This should secure the wrap, but we want these to hold up. Apply a coat of Fray Check to the entire wrapped band. Allow it to dry fully. Trim the top strand to the edge of the band, trim the other to match the tassel strands.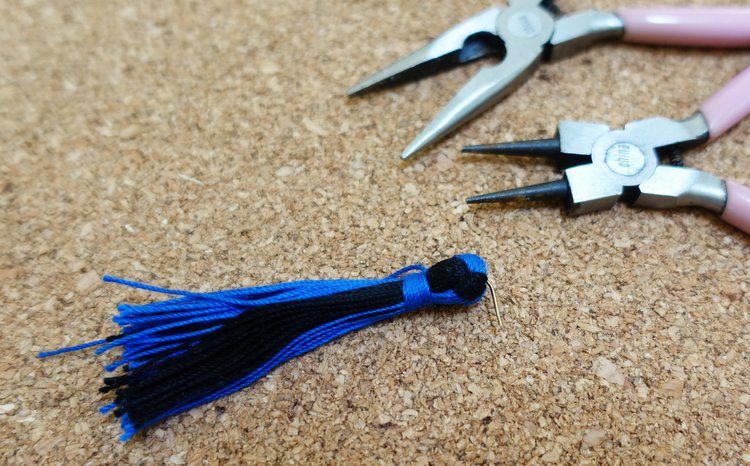 Snip the head pin down to about 3/8″ or 1cm long, and bend it over at a 90 degree angle.
Use round nose pliers to wrap it into a loop.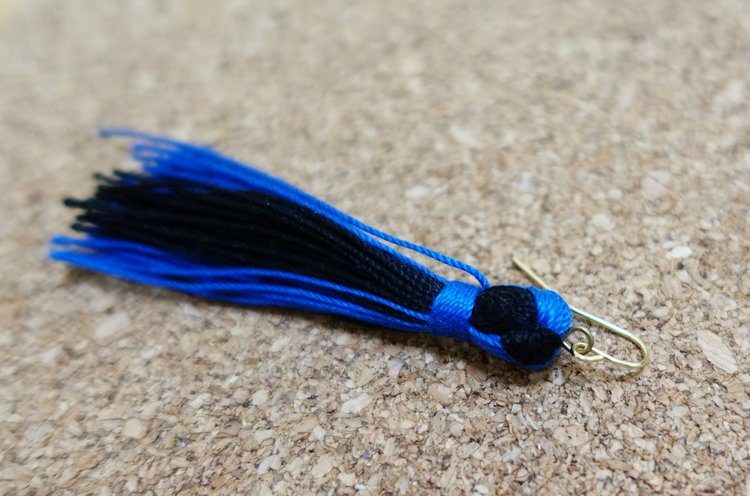 Add the earhook, trim the tassel ends, and make the other one!