When you cast off something you knit in the round in the standard way you're left with a gap. After carefully knitting a seamless garment/bag/whatever with double pointed needles that gap is disappointing. It's easy and fast to fix, though!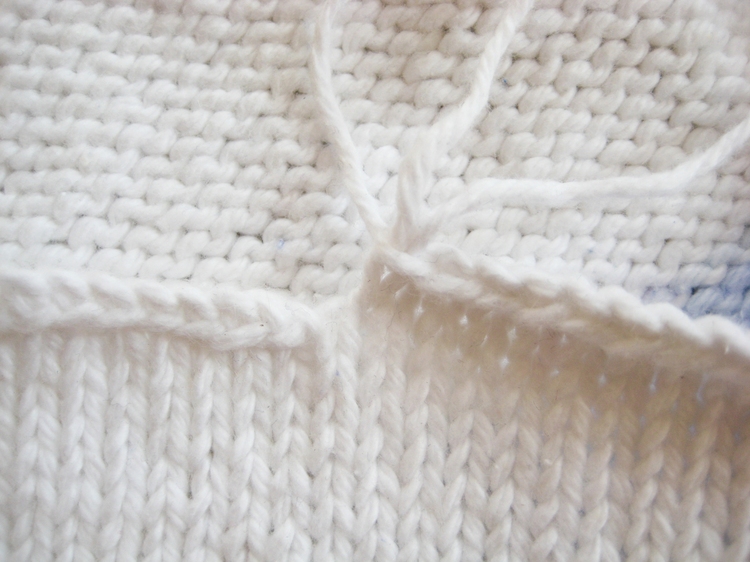 Cast off to the end of your row. You'll be left with the loop from the last stitch. Cut your yarn with a long enough tail to weave in.
Pull on the loop until the tail of the yarn comes through.
Thread the tail onto a dull needle and stitch it under the first stitch you cast off – the one on the other side of the gap.
Then stitch back into the place the tail just pulled through.
Pull your yarn up and the gap will disappear. Weave that tail in and your seamlessly knit project is now seamlessly finished, too!