I've been thinking about trying gold leaf on leather for a while now and I'm so glad I finally did it. It was much easier than the glass candle holders I posted recently, and I love how the leaf took on the texture of the leather. This necklace is definitely a new favorite.
Supplies:
– leather – a scrap will do, I used a wonky edge
– ruler – clear acrylic is extra handy for this, but use whatever is handy
– rotary cutter and/or utility knife
– gold leaf (imitation is what I used)
– gold leaf size
– masking tape
– brush for glue
– leather punch or large needle
– necklace chain and jump rings
I used the same kit as I did for the Glass Candle Holders: Speedball Composition Gold Leaf Kit

Mark and cut out a triangle of leather with the rotary or utility knife. I went with a right (90°) triangle that was 2 1/2 inches long on two sides.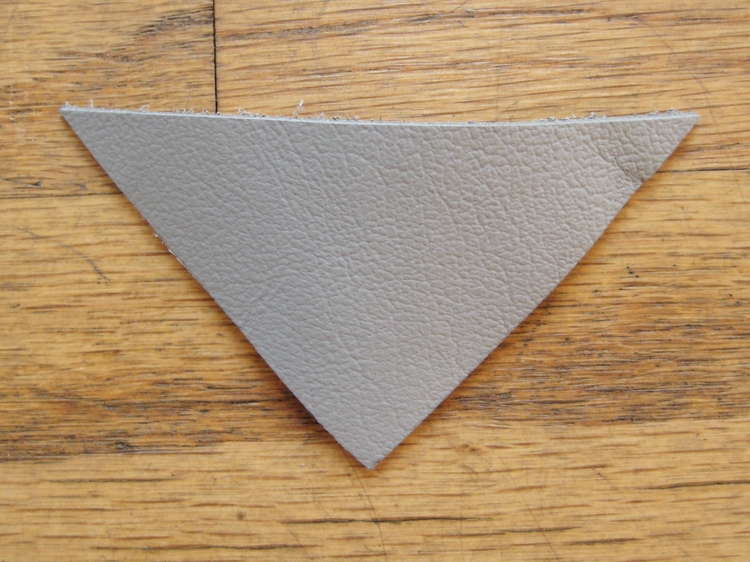 Trim the scraggly leather edges.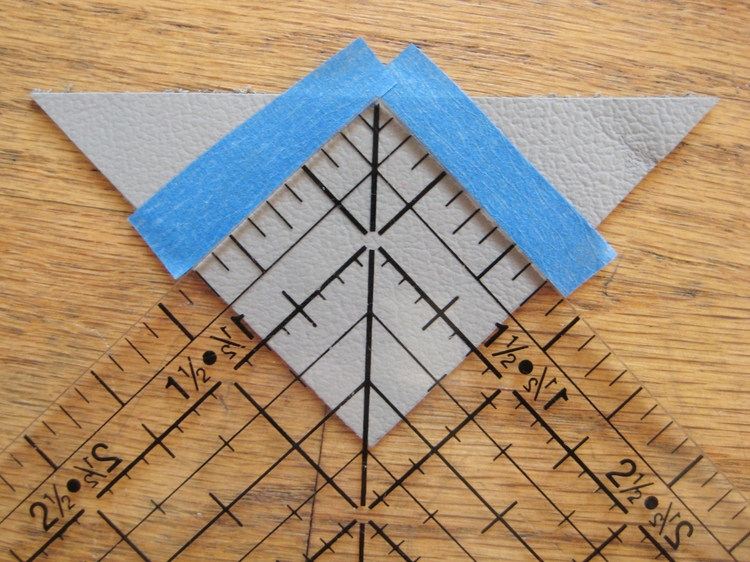 Tape off a square at the center.
Brush the taped area with gold leaf size and allow to dry. The jar said to let it dry for 60 minutes, but the leather was slightly porous so I decided to stick my leaf down after 30 minutes and that worked really well. You may want to try some swatches before committing to your final jewelry piece.
Remove the tape before applying the gold leaf.
Stick down an appropriately sized piece of gold leaf (a little larger than the finished square.) Burnish it very well with your fingers. Carefully brush away the extra leaf.
My leaf was REALLY stuck down so I decided not to seal it, but feel free to seal yours.
Punch holes with the leather punch or large needle. Add jump rings and a chain and you're ready to go!